Through our two educational
programs

(English Immersion and International Baccalaureate),
we will boost your ability to
persevere, explore and communicate.
1
A daily shower of English
We value the "learning in English" style. On average, about 50% of the day is spent learning in English, including science, math, social studies, and arts and crafts. In addition, we actively use English during lunch time and cleaning time. By spending time immersed in English, the students can acquire practical and academic English.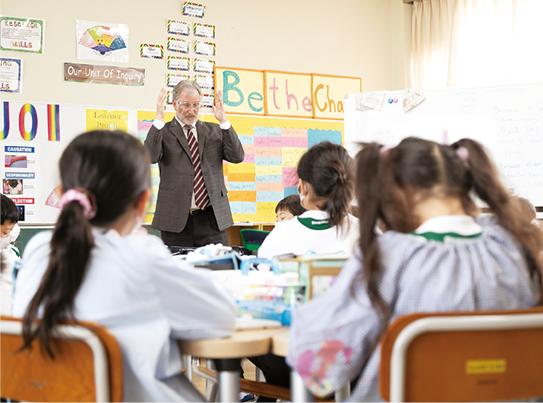 The Learning contents in accordance with the Courses of Study in both Japanese and English.
Japanese
Japanese
Math
Science
Social studies
Music
Homeroom
English
Japanese
Math
Science
Social studies
Music
Arts and crafts
School lunch
Cleaning time
Homeroom
2
Instilling Inquiry Learning
We put great importance on the process of children thinking independently, starting from their natural curiosity. Students will discover various things, reflect on them, and eventually acquire the ability to cooperate with their peers and solve problems practically while considering various perspectives.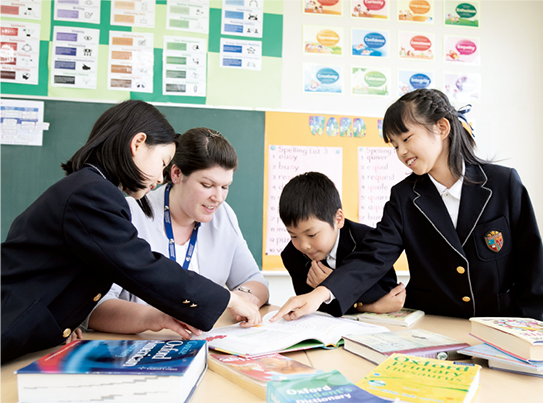 Eisugakkan Elementary School Inquiry Model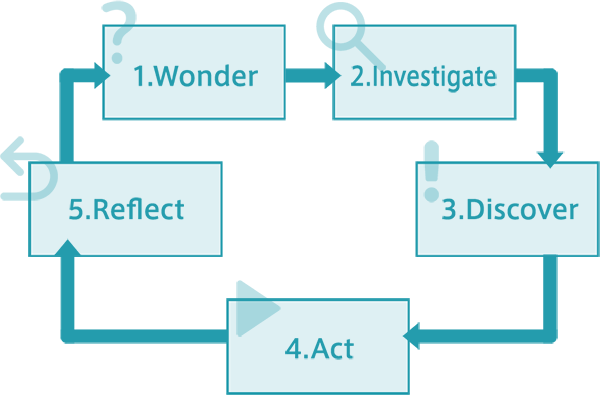 3Acquire the ability to
succeed in the world
The IB learner profile consists of ten attributes--Inquirers, Knowledgeable, Thinkers, Communicators, Principled, Open-minded, Caring, Risk-takers, Balanced, and Reflective, We believe that only those who possess these attributes will be able to embrace the diversity of cultures and languages and create a better world. Thinking and reflecting on themselves in their daily lives, in their studies, and in their interactions with others, the children will develop these ten attributes. We believe that our students can create a better world.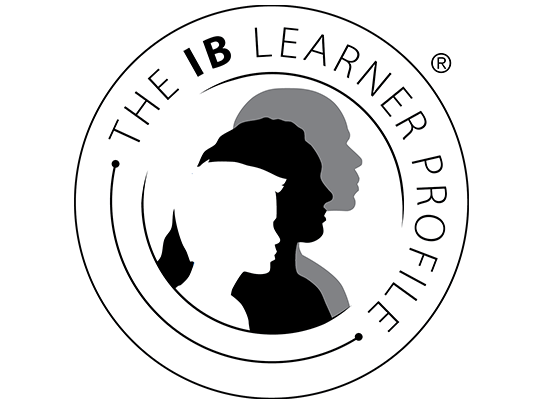 International Baccalaureate PYP

On January 31, 2020, the school was officially recognized as an IB World School by the International Baccalaureate Organization. Students learn the content of the curriculum according to IB guidelines in both English and Japanese.

Eisugakkan Elementary School
Activities
Here are some of the activities that Eisugakkan Elementary School offers to encourage children's joy of learning.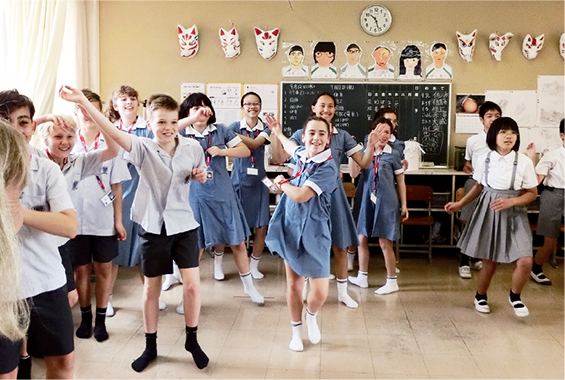 Fostering international mindedness through international exchange
Every year, students from overseas schools with educational exchange agreements visit our school, take classes together, and eat lunch together.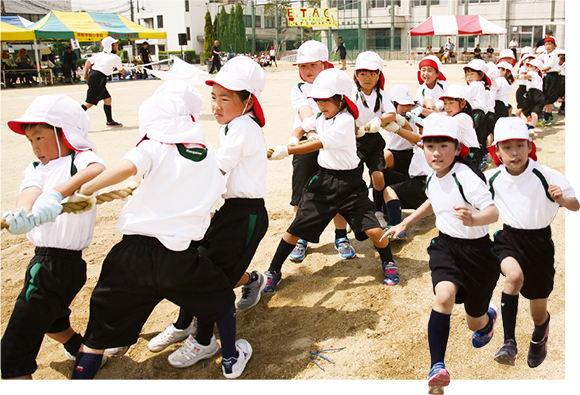 "Sports Day" where everyone puts their best foot forward
In addition to class and grade level events, students compete in family groups. Each and every one of them try their best until the end.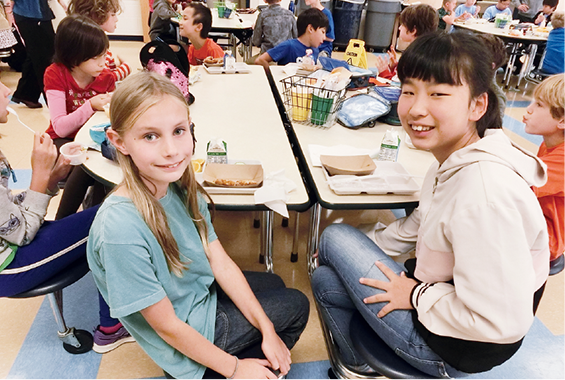 The culmination of English learning "Overseas Study Tour"
As the culmination of their English studies, the 6th grade students participate in an overseas study tour to learn about societies, cultures and lifestyles in other countries and to experience a variety of values.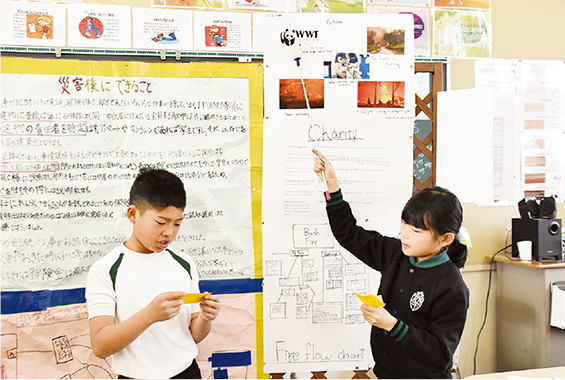 "Explorers' Fair" is the culmination of a year of learning
Students from Grades 1 to 5 present their UOI (Unit of Inquiry) learning during the Explorers' Fair to parents and visitors. Grade 6 students put on an "Exhibition", a UOI of their own creation.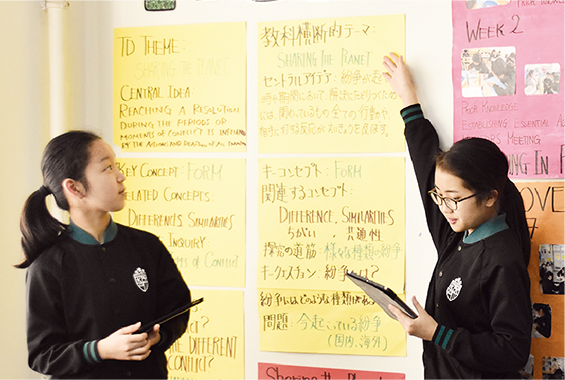 "Exhibition" - the culmination of their inquiry learning
The 6th grade students present the results of their independent research as a summary of their studies. They will be given feedback on their presentation, content, and explanation methods.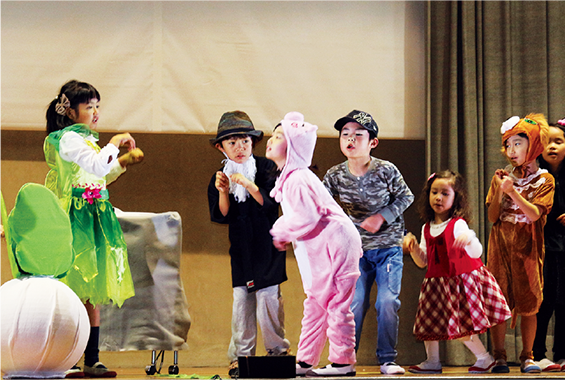 "Open House" for expressive presentations
Students stage a variety of performances in both English and Japanese. Students showcase the skills they have learned throughout the year – their performance can be musicals, plays, drama and instrumental.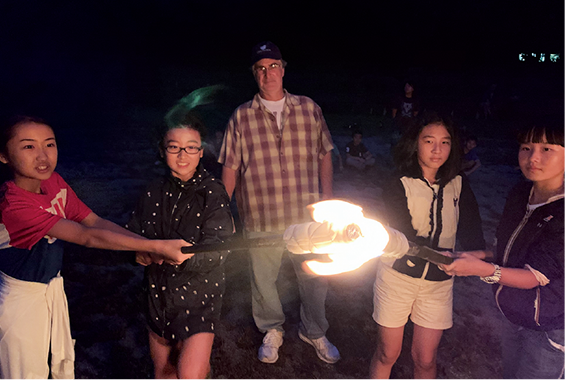 "Immersion Camp" to
improve English skills
Students will experience an overnight stay in the great outdoors while communicating in English. They will also learn about group behavior and discipline appropriate to the situation.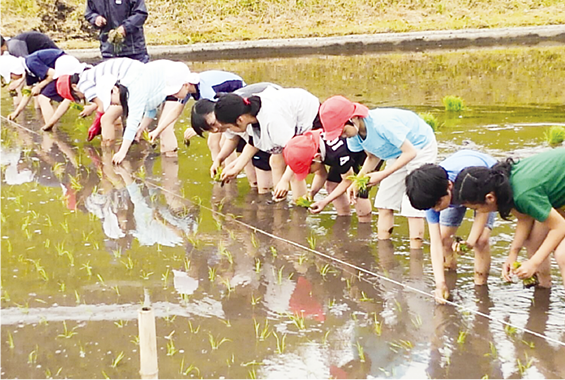 "Agricultural experience" to
feel the blessings of nature
We will experience rice planting and harvesting, and eat the rice we harvest. We also think highly of the interaction with the people who help us.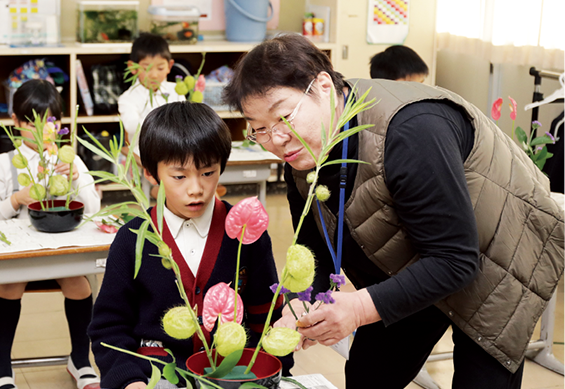 "Cultural classes" to experience traditional Japanese culture
Specialized instructors teach tea ceremony, kendo, flower arrangement, etc. By experiencing traditional Japanese culture, students can develop a rich sense of culture as well as acquire good manners.