We will prepare you to live
in the world by expanding your options.
1
Using English frequently helps you to speak it more naturally.
On average, students learn in English for about 50% of the day, which is key to brushing up the communication skills needed to open doors to new and exciting opportunities. At Eisugakkan, even if you are not confident about your English ability at first, you will be able to learn English naturally because we have established a style of teaching that adapts to each student's language level.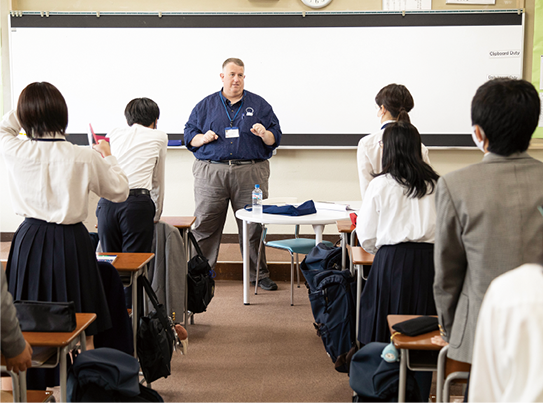 Our Junior High School is organized in two classes.
Immersion Class A
This class is for returnees and students who have studied English from early elementary school.
Immersion Class B
This class is for students who want to learn and master English from junior high school.
2
Developing the Learning Skills
When studying, it is important to recognize one's own learning gaps. It is also important to identify the problems, figure out how to solve them, find information using a variety of sources and use the appropriate information gathered to create solutions. Acquiring the skills necessary for learning helps students learn independently, interactively, collaboratively and deeply.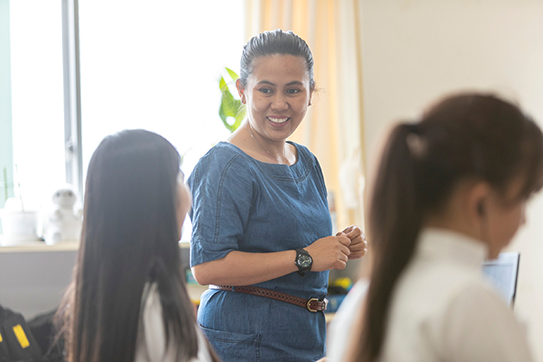 Learning skills to learn "how to study"

Students will learn and practice the five ways to learn effectively in class and at home: researching, communicating, self-managing, thinking and collaborating.

3
Interacting with native teachers from around the world
Teachers from all over the world, including Japan, teach not only the content of textbooks, but also help students learn independently and acquire the necessary skills to learn. We place importance on accepting and respecting the diversity of cultures and lifestyles.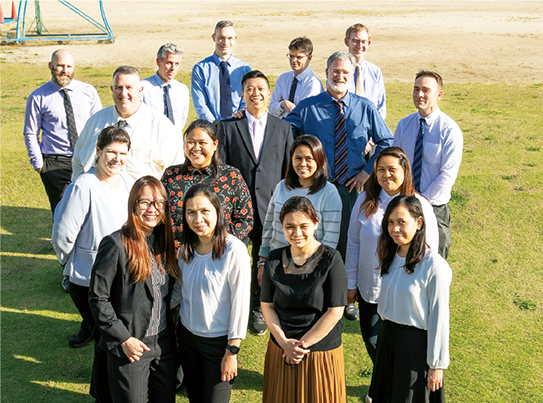 Two homeroom teachers, one Japanese and one Native English speaker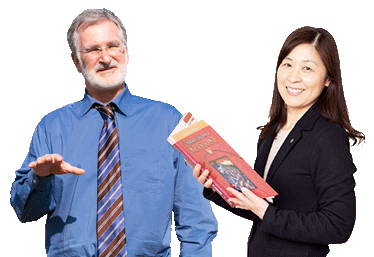 Students are always with two homeroom teachers from their homeroom time to parent-teacher conferences. They spend their school life with foreign teachers even outside of the classroom.
Advantages of the two homeroom teacher system
・Can share both Japanese and foreign cultures.
・Can teach multiple aspects of study and school life.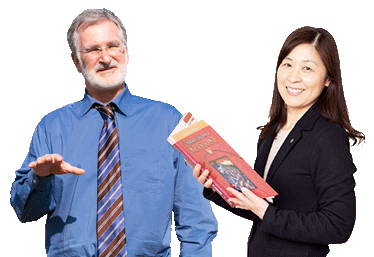 Eisugakkan Junior High School
Activities
Here are some of the unique activities at Eisugakkan Junior High Schoolthat encourage students to enjoy learning!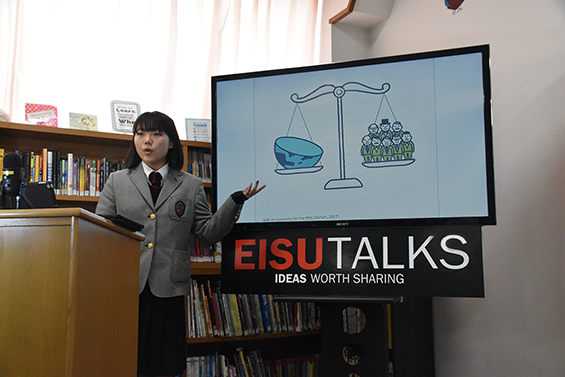 "EISU-TALKS" encourages students to demonstrate the skills they have acquired
Students demonstrate the various skills they have acquired in class by gathering information, making a presentation from their own research, and sharing their ideas to different audiences in English.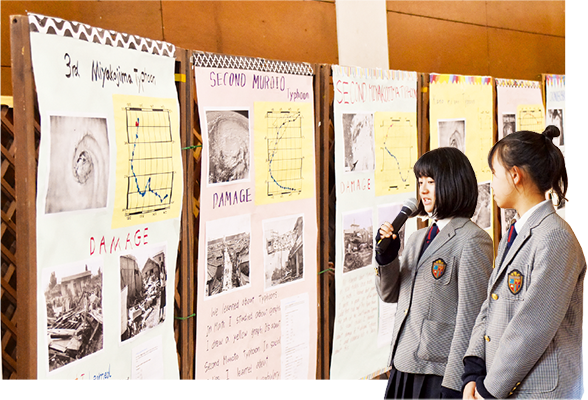 "EISU-EXPO" showcases the outcomes of cross-curricular inquiry-based learning
Students work collaboratively on projects that cross multiple subject areas, make creative displays and present their findings to parents and other participants.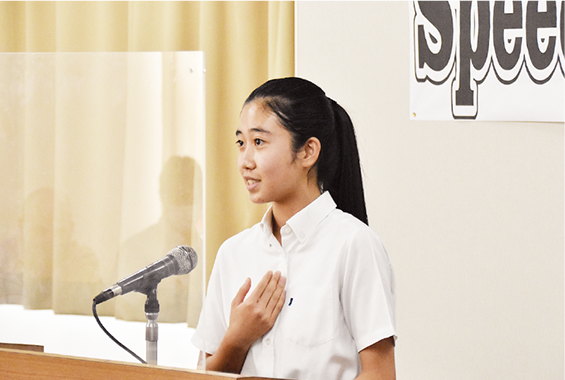 "Speech Contest" provides students the opportunity to express oneself
Students write a speech expressing their opinions and feelings on a certain topic and communicate these ideas orally in a contest usually held after the summer break.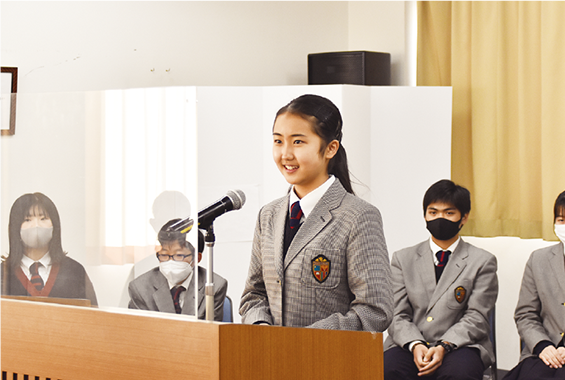 "Spelling Bee" helps students build more vocabulary
Students boost up their vocabulary by learning 100 carefully selected English words. Then they battle it out in a nerve-wracking contest in front of their classmates and parents.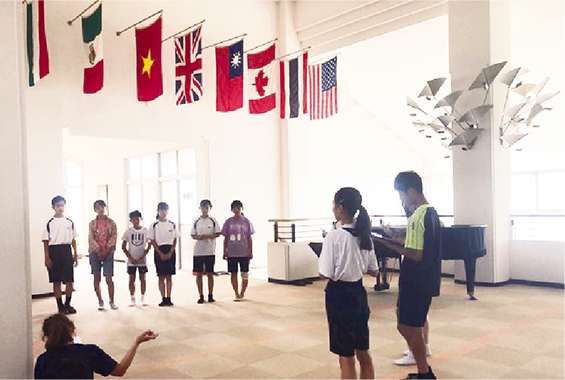 "Immersion Camp" raises students' English skills to another level
A camp where students immerse themselves further in the English language, spending several days with their foreign teachers and helping each other improve their English skills.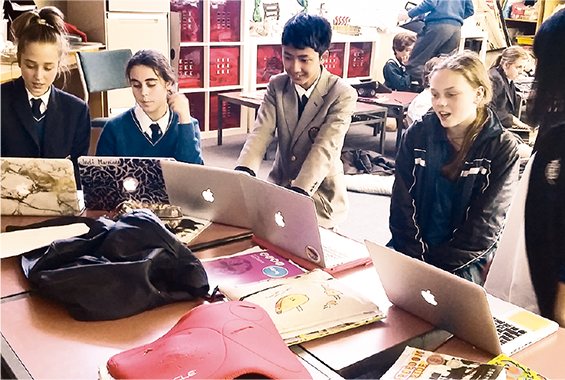 "Studying abroad" immerses students in various cultural experiences such as homestay and the local school's activities
Students who wish to participate in this program will study abroad for a short period of four weeks. Participating students will interact with local people and join in local classes.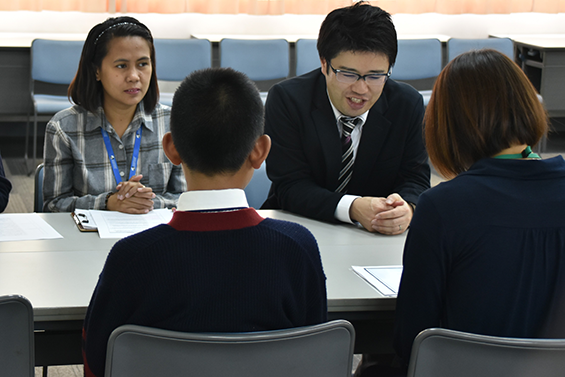 Subject and student-led conferences
Students lead a meeting using a portfolio prepared in class. They share with their parents about class efforts, learning styles, and their own challenges and goals.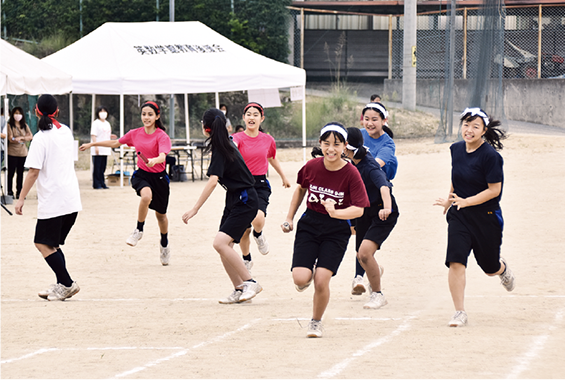 "Sports Festival" with Senior High School Students
Held jointly with their Seniors, this activity features various sporting events and a dance number by the girls of the Junior and Senior High School.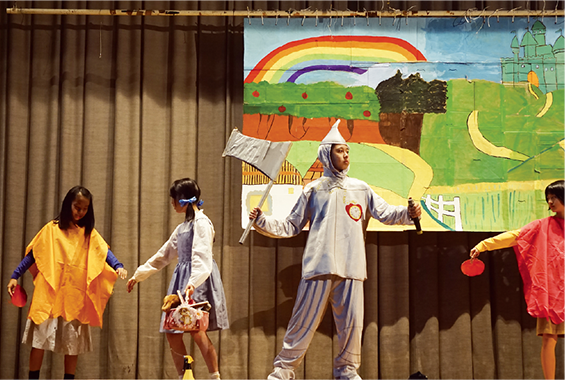 Expressive performance, "EISU-PLAY"
Students work collaboratively and stage a play for the Cosmos Festival, from writing scripts, to designing costumes and creating props and backdrops. Emphasis is also given on correct pronunciation and creative expression to help students in the use of the English language.